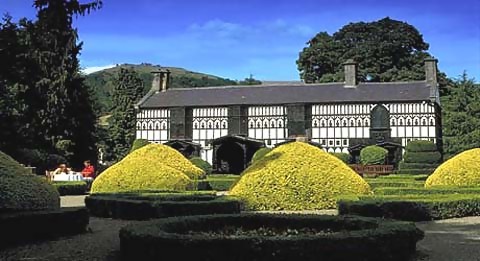 description
Home of the Ladies of Llangollen: Lady Eleanor Butler and Miss Sarah Ponsonby.† The romantic story of their elopement from their families in Ireland, their journey to Wales and setting up home at Plas Newydd, captured the imagination of Regency Society.† Exhibition of their story.† Peaceful riverside walk and gardens.

†
contact
Plas Newydd (Llangollen)
Hill Street
Llangollen
LL20 8AW

Tel: 01978 861314
Fax: 01824 708258
VAQAS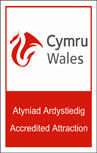 This attraction is Visitor Attraction Quality Assurance Service (VAQAS) approved.
Visit the VAQAS website for more details ...
Note: Times are effective April to October. Open on Bank Holidays throughout the season. Last admission is 4.15pm.
categories
Part of: Historical, Parks & Gardens categories
How do I find Plas Newydd (Llangollen)?
25 miles from Chester. Follow brown signs from A5 in Llangollen.

Public Transport
Bus and train - Llangollen
somewhere to stay?
North Wales Borderlands
North Wales Borderlands
nearest events